PROFESSIONAL CLEANING SERVICES
We Clean. We Sanitize. We Disinfect.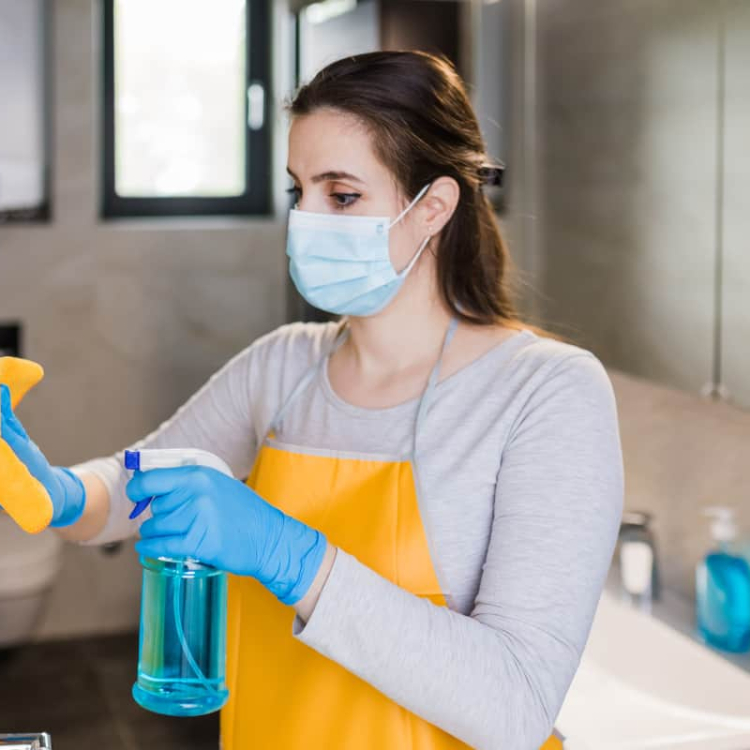 Nightly Office Cleaning
We perform a complete range of office cleaning services to keep your office clean and sanitized for the health and safety of your employees and clients. We can tailor our services to meet your specific cleaning needs to maintain your office on a weekly basis. Disinfection services are also available.
Janitorial and Commercial Cleaning
We can maintain your commercial property, keeping your public spaces clean and presentable for you and your tenants. Let our team provide janitorial and commercial cleaning services for a healthy and safe office building.
Day-Porter Services
Day-Porter services allows your building or office to stay clean all day long, maintaining a clean office environment and public areas during normal business hours. No need to wait until the evening to fix a cleaning problem, we handle everything for you daily.
We Know How to Kill Germs, Bacteria, And Viruses
We know the ins-and-outs of cleaning, sanitizing and disinfecting. Each has it's own proper procedures and chemicals needed to achieve a clean, healthy, and safe work environment. To do the job right takes education, knowledge, keeping up with industry best practices and using only the best cleaning chemicals and solutions for the job. We only use EPA registered products that are specifically made, tested and proven to kill germs, bacteria and viruses like the novel corona virus. Only EPA registered products can guarantee that your surfaces are free from germs, bacteria and viruses. If you would like to learn more about the importance of EPA registered products and the process of cleaning, sanitizing, and disinfection, then please click to read our FAQs CLICK HERE